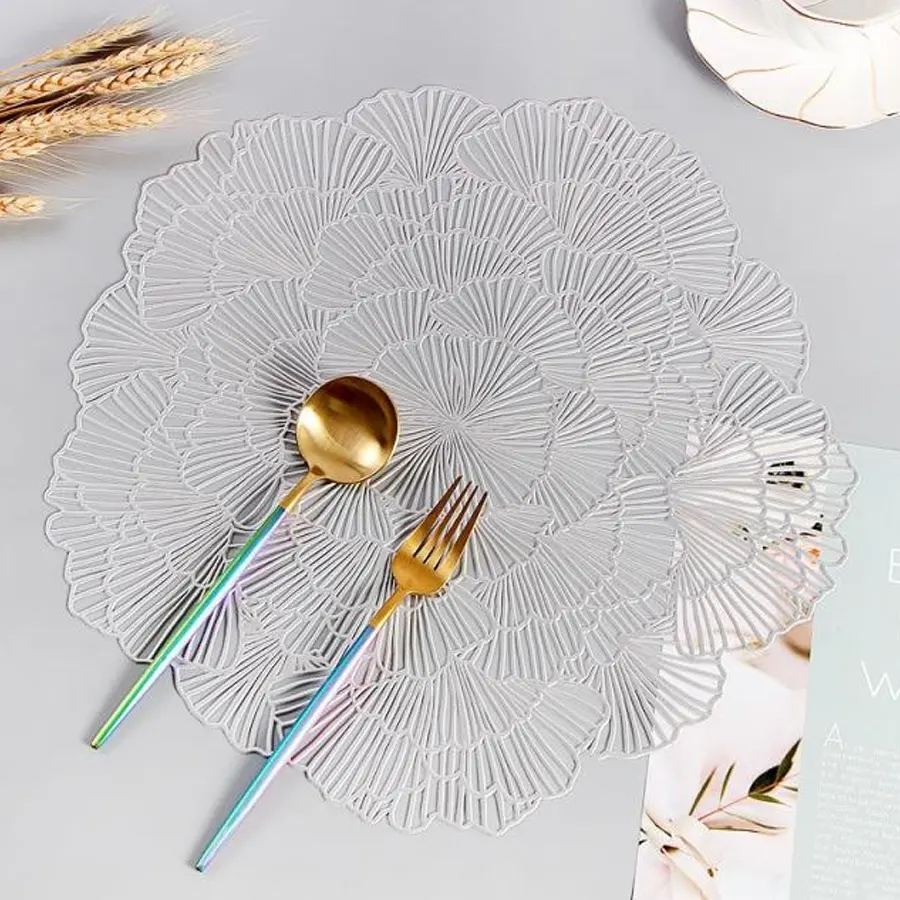 Hollow Dandelion PVC Placemat Anti-scalding Insulation Dining Table Mat – Silver (1 Pc)
Hollow Dandelion PVC Placemat Anti-scalding Insulation Dining Table Mat – Silver (1 Pc)
Descriptions
Material: PVC
Color: Silver
Diameter: 38cm/15 Inches
Made in China.
Features
* Easy to clean, reusable.
* Heat Insulation pad.
* Use the pad to place meals, try to change the color of your dining table every day.
* The flower pot pads, put on the table or decorate will definitely as a highlight of Décor.
*Modern, sophisticated, luxurious design suitable for hotel parties, restaurants, weddings, etc.
Availability: In stock
Brand: The SB Collection
Note: The colors of our products may differ due to mobile phone screens or computer screens.